SFA 2017: O que eles disseram ... (6)
Do James Allen on F1: OPINION: NOT HARD TO SEE WHAT IS FERNANDO ALONSO'S INSPIRATION FOR INDY 500 GAMBIT MCLAREN HONDA BACK TO PREVIOUS
It was a great afternoon on Thursday in the F1 paddock in Bahrain as Fernando Alonso spoke about his desire to be regarded as the 'best racing driver' in the world and his decision to take a step towards that by racing in the Indianapolis 500 next month.
I remember speaking to Alonso in his early Renault days, before he won a world championship and asking him what was his great motivation for racing in F1. He replied that he wanted the other drivers to look at him and think that 'he is the best'. He won his two world titles and came close to two more with Ferrari, but the balance sheet of his career does not look like that of the best driver in the world.
Many F1 insiders esteem him that highly, but it's a subjective view.
His goal has always been to become a three times world champion, like his hero Ayrton Senna. Eleven years since his second title, he seems some way off that still, despite a change of teams from McLaren to Renault to Ferrari and back to McLaren.
And so the quest for the Triple Crown of Monaco GP, Indianapolis 500 and Le Mans 24 hours victories is his way to try to be seen as the best. Graham Hill is the only driver to have achieved it, but it's not been done since the 1960s and, as Alonso pointed out, he didn't win the World Kart Championship.
Juan Pablo Montoya is closer to the Triple Crown, having won Indy twice and Monaco, but he has said he will not do Le Mans until he retires from IndyCar, although he did do a test for the Porsche WEC team in 2015 as a taster.
Alonso was lively and engaged today in the press conference, enjoying answering the questions, open and frank is his assessment of the challenges that lie ahead. The other drivers were clearly caught by surprise by the announcement yesterday, but most agreed that it is a 'really cool' thing to do, as it was two years ago when Nico Hulkenberg won Le Mans for Porsche on release from Force India.
F1 has become too siloed in its own world in the last 20 years, with drivers unable to take part in other events apart from the end of season Race of Champions, which is a light-hearted event for most anyway.
The direction of travel now is to be less elitist, as it doesn't play well with the spirit of the times.
The goal is for motorsport to attract new fans and that can only be done by getting their attention through new channels, like social media and new series and then for them to find the series they like and ultimately seek out F1 as the ultimate expression of the sport.
The idea of Liberty Media is that if there is a rising tide, all the boats in F1 will rise up. Alonso's decision to race in Indy has generated huge interest on both sides of the Atlantic and around the world and millions will tune in to see the race at the end of May, who would not have done so otherwise. That's a win for him and for Indy and for McLaren, but ultimately it should also prove a win for F1.
This is different from 1993/4 when Nigel Mansell left F1 as world champion to race in IndyCar. He took a huge following with him and IndyCar had its high water mark of global attention. When in 1994 Alain Prost retired and then Ayrton Senna was killed, F1 was suddenly vulnerable.
There was a lot of interest in F1, but there were not leading personalities.
Bernie Ecclestone corralled Frank Williams and Renault and got on the phone to Mansell to bring him back to F1. He raced four times in 1994, winning the final race in Australia, but Ecclestone could not deliver a Williams Renault seat for 1995, as Williams went with David Coulthard. Mansell ended up at McLaren, which was having another off-year and it ended badly. But Ecclestone didn't care, because he'd got Mansell out of IndyCar.
Mansell was great in IndyCars, but admitted when we wrote his autobiography together in 1995, that he never felt comfortable on an oval. It is so different, the walls hurt at 230mph and the conditions change by the minute; with each cloud that comes over or gust of wind. Pushing the car harder and monstering it is not the way to improve, it is a sure fire way to go into the wall.
Many will follow Alonso's progress through the rookie tests, practice, qualifying and race with interest. The Indy 500 will be broadcast live a few hours after the end of the Monaco GP and it will be a massive day for motorsport.
Of course it will do great things for IndyCar and for the Indianapolis Motor Speedway, but looking at the bigger picture it will also do great things for motorsport and by extension for F1, by exposing one of its biggest stars to the US TV audience.
F1's new owners, Liberty Media, did not inspire this move, nor were they involved in organising it – that was all about Alonso and McLaren boss Zak Brown – but they certainly support it. Alonso admitted that it would have been unthinkable under Ron Dennis' regime at McLaren and under Bernie Ecclestone's reign in F1.
But it is another symbol of the openness of F1 today and it's exciting for fans, for F1 insiders and for Alonso himself.
James Allen praticamente dizendo que Alonso não é o melhor... Humm...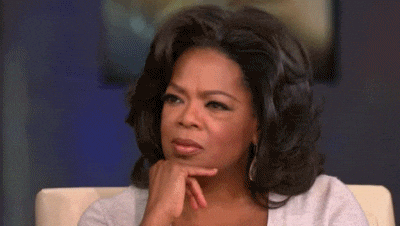 BJuss, Tati